USAA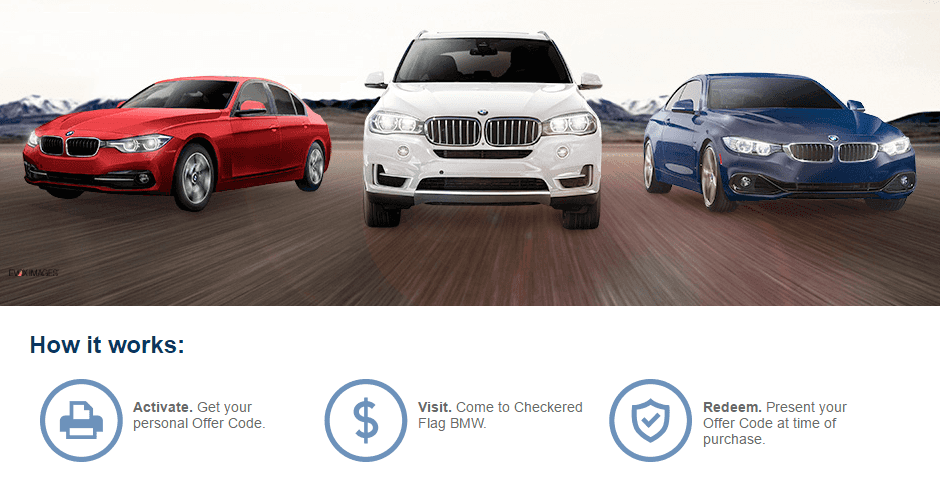 BMW's MILITARY SALUTE
BMW recognizes the courage, commitment and dedication it takes to serve in the United States military. To show appreciation for our troops and their families, we are proud to offer exclusive incentives on a new BMW to eligible USAA members.
At Checkered Flag BMW in Virginia Beach, we value all service members, and are eager to show our gratitude for our service members.
Step 1: Select your new or used vehicle
Research and compare new vehicles or select from thousands of used vehicles.
Apply USAA Certified Dealer network savings and USAA Exclusive incentives towards an incredible deal.
For a Limited Time: Take advantage of discounted USAA Bank auto loan rates when you purchase from a USAA Certified Dealer.
Step 2: Meet your dealers through the USAA
Car Buying Service
After you have selected your vehicle, be sure to get your USAA Savings certificate to properly connect to Checkered Flag BMW.
Your certificates are the only way to get access to low prices and exclusive USAA member savings.
Step 3: Purchase your vehicle from Checkered Flag BMW
Schedule a test drive and enjoy the high quality, no-hassle experience created for USAA members.
Present your USAA Savings Certificate at the dealership and redeem USAA Exclusive incentives with your coupon code.
With your Guaranteed Savings locked-in, USAA Certified Dealers will do their best to match your preferred options